Orora wins again for Supply Continuity in Coca-Cola Amatil's Partner for Growth Awards
We are thrilled to announce that Orora has been recognised by Coca-Cola Amatil in their Partner for Growth Awards, as the winner of the Supply Continuity category award for 2019. This is the second year running that Orora Beverage has secured the award for Supply Continuity.
Simon Bromell, Group General Manager, Orora Beverage said, 'We have a very strong partnership with Amatil, across both cans and glass, which has grown over many years.'
'To be recognised by Amatil in their Partner for Growth Awards is a great achievement for our business. This is positive recognition for all the many team members involved every day in ensuring we deliver high quality and reliable supply to Amatil.'
The Partner for Growth Awards celebrate ingenuity and the commitment of suppliers in helping Amatil deliver innovation and results in sustainability, product development, business systems and customer service.
As the winner of the Supply Continuity category award, Orora Beverage has been recognised for exceptional performance in supplying Amatil with products or services, on time and in full, without disruption to planned operations.
In 2019, Orora delivered over 1.6 billion cans, ends, glass bottles and plastic closures to Amatil with an almost perfect supply score.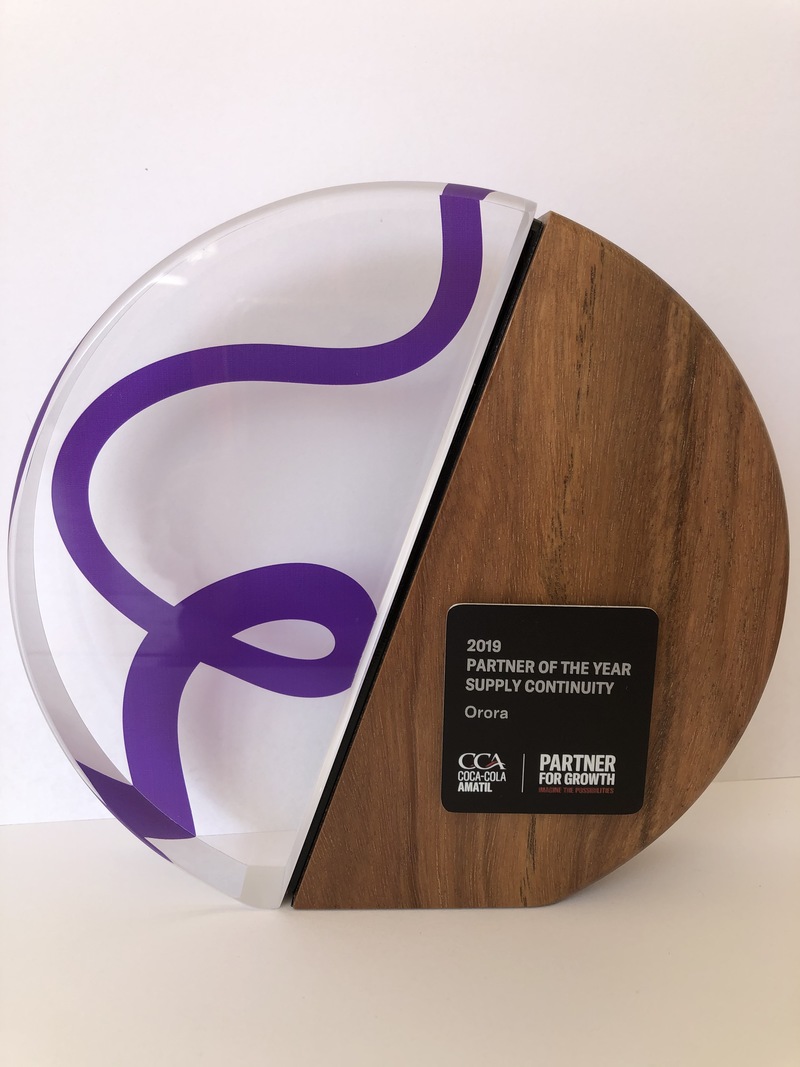 To protect the safety and wellbeing of employees and supply partners during the COVID-19 pandemic, the awards were presented virtually, with dozens of supplier companies dialling in from across the Asia-Pacific region.
Alison Watkins, Group Managing Director of Coca-Cola Amatil acknowledged the significant challenges COVID-19 has presented businesses, and the economy, in 2020 and she thanked partners for their contribution to Amatil's strong performance in 2019.
Other award categories include Customer Service, Quality, Competitive Advantage, Sustainability, Innovation and Growth, and Rookie of the Year.
Find out more about Orora products and services.