Orora has unveiled its new North American Point of Purchase (POP) brand at the major US trade show, GlobalShop, winning three prestigious awards along the way.
Uniting four market leading POP and visual communications businesses under the one brand, Orora Visual offers customers a highly innovative, end-to-end service model delivering an unmatched suite of customised solutions across a national footprint.
On display for the first time on 28 March, the Orora Visual brand took centre stage at the Global Shop event in Las Vegas where over ten thousand industry professionals gathered to learn more about the latest developments in the POP and visual communications industry.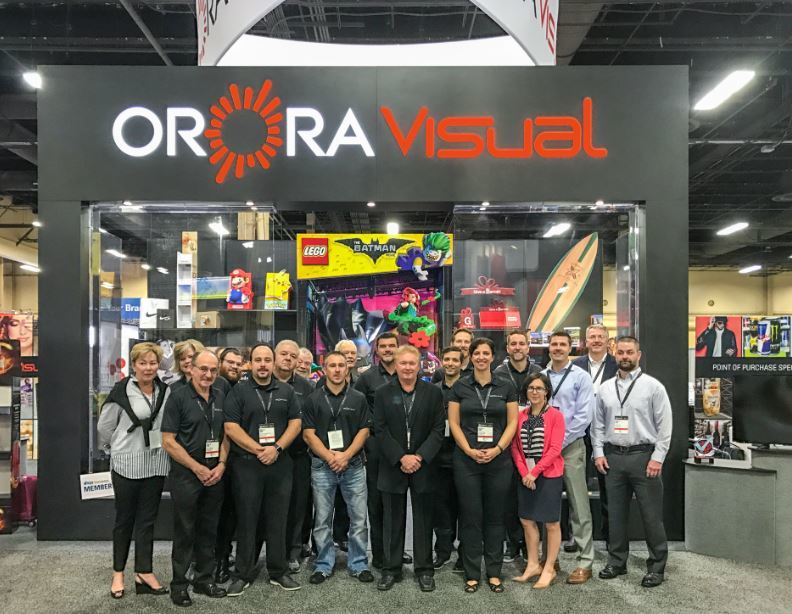 Built to replicate an actual store front, the Orora Visual booth showcased the extensive capabilities of the new business. This included a rotating Christmas tree merchandise display, a dimensional display backer wall, view-through window graphics, and signature pop-up displays that simply 'pop' into a full form.
Creating a striking effect, display products in the Orora Booth were recognized with gold, silver and bronze awards as part of the GlobalShop Product Design Competition which honours advancements in innovation, functionality and aesthetics in product design for the retail industry.
This included the Gold Award in the Specialty Retailers and Services Temporary category. The Gold Award was also shortlisted as a finalist for the prestigious Display of the Year.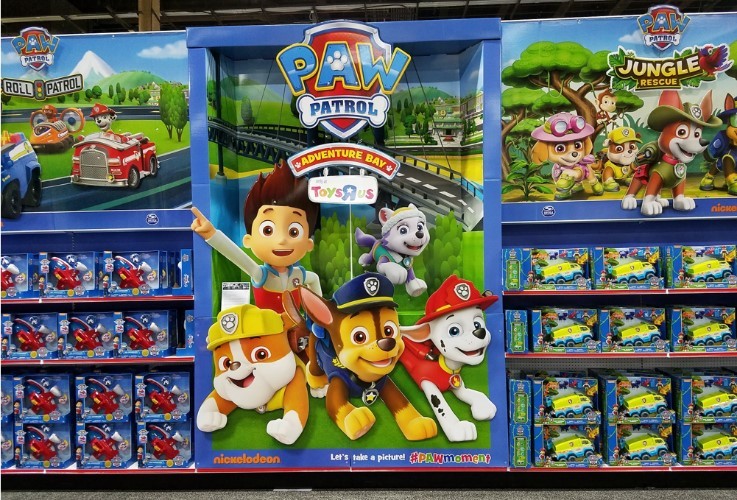 Feature Shop Model for Toys"R"Us
President of Orora Visual, Larry C. King said the feedback from GlobalShop visitors and industry professionals was overwhelmingly positive.
"The great thing about this trade show was that we were able to provide insight into our end-to-end capabilities and the value we can add to businesses when they partner with us," Larry said.
"The POP and visual communications market in North America is rapidly evolving and through Orora Visual, we can now deliver complex, innovative solutions to drive growth for our customers across multiple locations."
About Orora Visual
Created following the acquisitions of IntegraColor (Dallas), The Register Print Group (New Jersey), Graphic Tech (Los Angeles) and The Garvey Group (Chicago and Los Angeles) businesses over the last 12 months, Orora Visual is now a market leader in the North American POP and visual communication sector.
The newly branded business operates an end-to-end, integrated service model to deliver an unmatched suite of customised solutions encompassing campaign design, consumer engagement, production of print, digital and mobile solutions, logistics and data analytics/stores profiling. Learn more at: www.ororavisual.com