Sustainable packaging design - designing the circular economy
The sustainable packaging design principles focus on:
Fit-for-Purpose: protection, accessibility, transport, information
Low-impact materials: responsibly sourced, recycled, renewable
Resource efficiency: lean manufacturing and transport
Resource recovery: reusable, recyclable, end-of-life solutions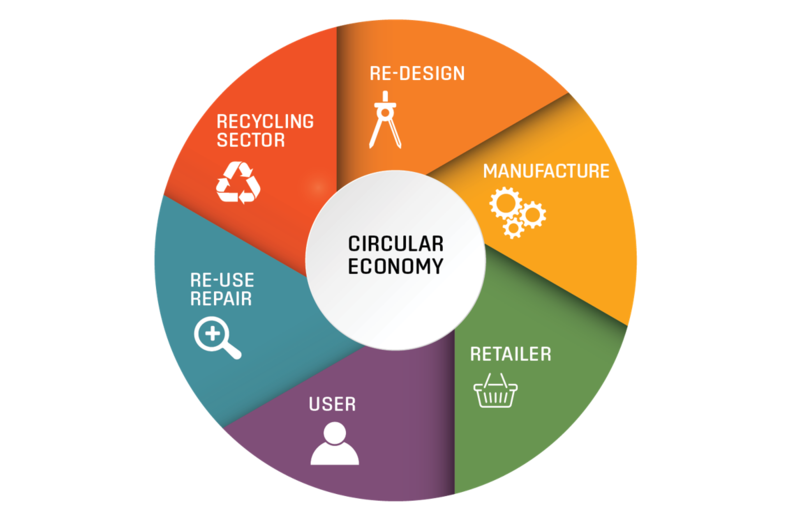 We have worked to integrate these principles into everything from sourcing raw materials to final disposal, contributing to the creation of the Circular Economy.
Our glass manufacturing plant near Gawler, South Australia, is a significant user of recycled glass, called cullet, in Australia.
The plant currently consumes about 80% of cullet derived from the South Australian container deposit scheme. This makes a large contribution to avoiding cullet going to landfill and reduces the need for virgin glass material used in the production process.
We are also actively engaged in examining ways to increase our use of cullet from across the rest of Australia, including being part of the Australian Packaging Covenant Organisation Working Groups examining new solutions to increase recycling rates in Australia.
Supporting the Australian Packaging Covenant
In Australia, we are a signatory to the Australian Packaging Covenant, which supports collaboration between brand owners, packaging manufacturers, government and others in the value chain to deliver on the Covenant's three strategic goals.
Resource efficiency
- Optimising resource use
- Closed loop economics
Landfill minimisation
- Consumer behaviour
- Packaging stewardship
Leadership
- Reducing environmental harm
- Sharing knowledge
We are actively working towards these goals via the APCO Annual Report and Action Plan.
Find out more about Orora's innovations in packaging: